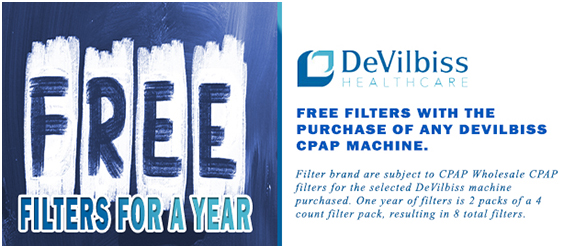 Manufacturer: DeVilbiss
Contents of Package: BiPAP Unit, Instructions
Description: The IntelliPAP Bilevel CPAP Machine incorporates all of the popular features of the IntelliPAP platform. The IntelliPAP Bilevel is the perfect choice for patients who require higher pressures to maintain airway patency, allowing separate pressures for inhalation and exhalation to ensure your pressure won't keep you awake at night. With a pressure range of 3-25 cm H20 and Bilevel or CPAP mode, this machine offers more customization for more individualized therapy. A backlit LCD display helps you stay in control, even if it's dark, but it can be turned off to avoid disturbing you or your partner. This machine is capable of sensing when your mask is off, pausing therapy to reduce noise and save energy. The optional heated humidifier moistens the air and prevents any dryness and discomfort for a more comfortable sleep. SmartCode technology allows internet printouts of therapy data, so you and your doctor can stay informed on if your therapy is working as well as possible. It has built in overflow protection that will help prevent any costly water damage from occurring to your machine.
Features:
Large pressure range (3-25 cm H2O)
Bilevel or CPAP mode for more custom therapy
SmartCode technology allows internet data printouts
Optional heated humidifier prevents dryness and discomfort
PROPOSITION 65 WARNING: This product contains a chemical known to the State of California to cause cancer, birth defects or other reproductive harm. Please note: A Proposition 65 warning does not necessarily mean a product is in violation of any product-safety standards or requirements. The law requires anyone who sells products in the State of California to display this message.
Product Skus: DV55D, DV55D-S, DV55D-HH-S, DV55D-HH-HT, DV55D-HH
Pressure Range
3-25 cm H20 (.5 increments)
Ramp Time
0-45 mins in 5 min increments and .5 increments for pressure
Starting Ramp Pressure
From 4cm up to CPAP pressure, CPAP-user-adjustable
Dimensions
4.2"H x 6.5"W x 6.9"D
Weight
2.75 lbs CPAP
4.45 lbs with humidifier and BiLevel
Altitude Compensation
Automatic - maximum height 8,500 feet.
Electrical Requirements
100 - 240 AC, 12volt DC
Max Exposure Heat for Machine
Machine should not be exposed to heat greater than 140 degrees Fahrenheit
---
Rating:
This is my second intellipap machine. I purchased it with the humidifier and its done a great job keeping me comfortable. I know it's a good chunk of change, but it performs so much better than my old machine and I think it is well worth the cost.
- Jake O. , Alanta GA
Submitted on January 7, 2014
---
Write your own review: