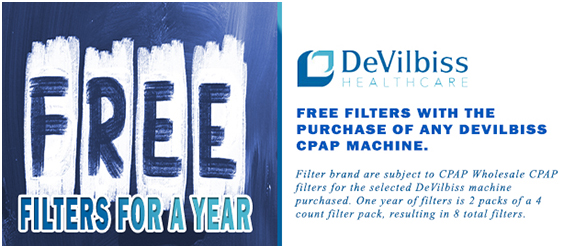 Manufacturer: DeVilbiss
Contents of Package: Auto Machine, Power Cord, Initial Filters, 6' CPAP tubing, Travel Bag, Instructions.
Description: This IntelliPAP Auto CPAP machine boasts is one of the quietest on the market, running at or under 26dba! Its large data storage capacity allows you to go over your therapy data with your doctor at a later date, ensuring your prescribed pressure is working at its best. SmartCode technology stores up to a years worth of data! The machine features an easy to use LCD display, allowing you to make adjustments easily even in the dark. Other standard features include a delay pressure ramp, allowing you to fall asleep with a lower pressure setting. Thanks to SmartFlex technology, your machine can sense when you exhalation, allowing a pressure decrease and a more comfortable environment.
The optional heated humidifier is integrated into your Auto machine, requiring no additional cords to get tangled up! Thanks to the heated aspect, your humidifier can pick up as much moisture as possible to eliminate upper airway dryness and discomfort. The integrated aspect makes this machine ideal for travel!
PROPOSITION 65 WARNING: This product contains a chemical known to the State of California to cause cancer, birth defects or other reproductive harm. Please note: A Proposition 65 warning does not necessarily mean a product is in violation of any product-safety standards or requirements. The law requires anyone who sells products in the State of California to display this message.
Product Skus: DV54D, DV54D-S, DV54D-HH-S, DV54D-HH-HT, DV54D-HH
Pressure Range
3-20 cm H20 (.5 increments)
Ramp Time
0-45 mins in 5 min increments and .5 increments for pressure)
Starting Ramp Pressure
From 4cm up to CPAP pressure, CPAP-user-adjustable
Dimensions
4.2"H x 6.5"W x 6.9"D
Weight
2.75 lbs CPAP
4.45 lbs with humidifier and CPAP
Altitude Compensation
Automatic - maximum height 9000 feet.
Electrical Requirements
100 - 240 AC, 12volt DC
---
Rating:
This machine is so compact and easy to travel with. What sold me on this machine is the 5 year warranty.
- Herb L.
Submitted on June 27, 2016
---
Rating:
I love Devilbiss products! I have always used their machines! This machine is very easy to use, lightweight, very quiet, made in the USA, and it has a 5 year warranty! You can't go wrong with this machine!
- Susan T. -MN
Submitted on July 8, 2015
---
Rating:
Great machine! Its very quiet and takes up very little space! Great for travel! Thank you Peggy for recommending this machine! Now I can get some sleep!
- Daniel W.
Submitted on March 25, 2015
---
Rating:
LOVE this machine. Easy to use, super quiet, love that it's made in the US.
- Tammy , NY
Submitted on January 7, 2014
---
Rating:
I bought this machine because I needed an upgrade from my old IntelliPAP. The therapy seems much smoother. I gave it a 4.5 because I had a little bit of a hard time figuring out the Smartcode data transfer, had to call in but they were very helpful.
- Bill , Indianapolis
Submitted on January 7, 2014
---
Write your own review: