DeVilbiss IntelliPAP Standard Plus CPAP Machine with SmartFlex
DeVilbiss IntelliPAP Standard Plus CPAP Machine with SmartFlex
The IntelliPAP Standard Plus machine with Smartflex has a dependable, compact, and water resistant design. It is a very popular machine and is often used amongst travellers.
---
---
FREE shipping!
---
Prescription Required
---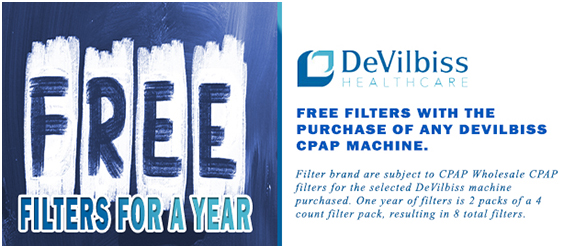 Manufacturer: DeVilbiss
Content of Package: CPAP Machine, 8' Power Cord, Initial Filters, Travel Bag, 6' CPAP tubing, Instructions
Description: The IntelliPAP Standard Plus CPAP Machine with SmartFlex™ features SmartFlex™ technology, which helps create exhalation relief by dropping machine pressure. This feature is great for first time users, as it reduces the sensation that you are fighting your machine just to breathe. If this feature is unwanted, it can be easily disabled. The important water resistant housing on this machine offers protection from water damage to your machine, which can cause costly repairs, or even replacement to be needed. The small and quiet design of this IntelliPAP machine make it ideal for travel.
Product Skus: DV53D, DV53D-HH, DV53D-HH-HT, DV53D-HH-S, DV53D-S
Pressure Range
3-20 cm H20 (.5 increments)
Ramp Time
0-45 mins in 5 min increments and .5 increments for pressure
Ramp Pressure
From 4cm up to CPAP pressure, CPAP-user-adjustable
Dimensions
6.4" H x 6.5" W x 8.4" D
Weight
2.8 lbs CPAP
4.45 lbs with humidifier and CPAP
Altitude Compensation
Automatic - maximum height 9,000 feet.
Electrical Requirements
100 - 240 AC, 12volt DC
---
Rating:
This is the best machine on the market! I have had it for about 2 years and haven't had a problem yet! Devilbiss is a great manufacturer! Thank you CPAP Wholesale for all of your help!
- Jeffrey C.
Submitted on March 24, 2015
---
Write your own review: